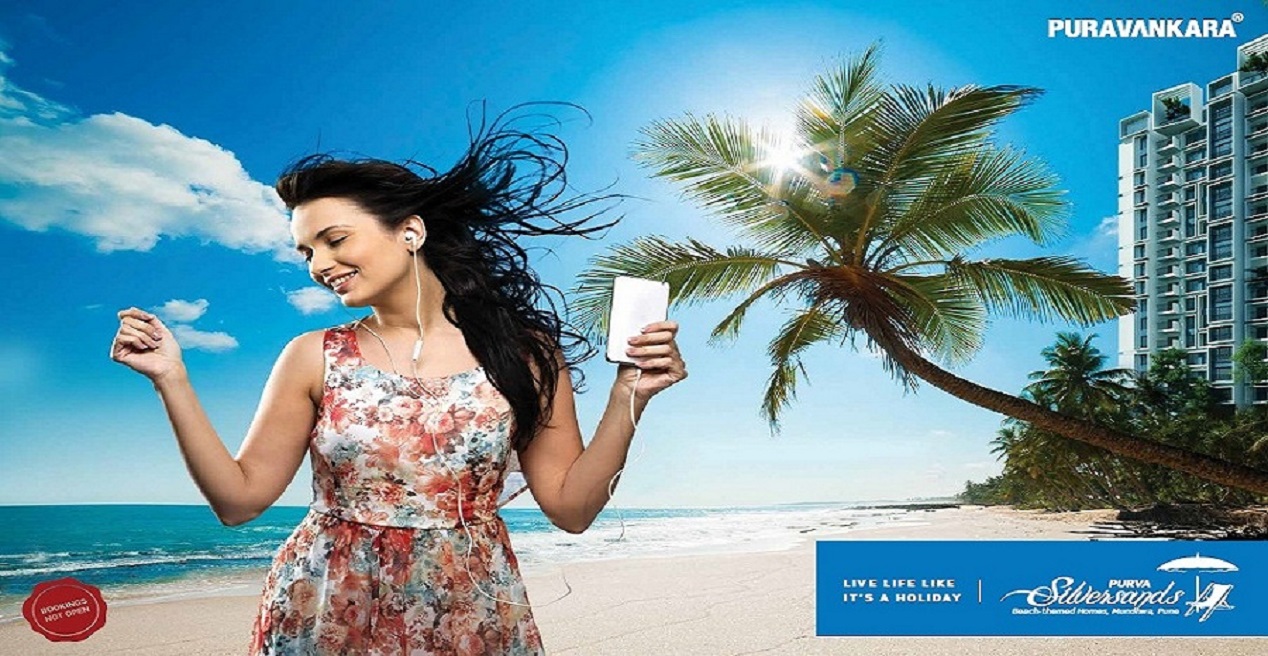 Purva Silversands,
Mundhwa,Pune
Puravankara Developer.
1,2 & 3 BHK Apartments
<
Purva Silversands
Puravankara Developer is launching a new residential development known as Purva Silversands. Located at Mundhwa, Pune. The builder has planned this development on the prime location of Kharadi with the surrounded of natural beauty.
Puravankara Silver Sands is located in the prime location of Keshavnagar of Mundhwa, Pune and enjoys good connectivity to all points of interest located in and around Pune. Project is located in an area which is very convenient for the IT professionals.
Purva Silver Sand has spread across 20 acres of land, it has planned to adorn with all the accelerating features of ultra amenities like tines court, indoor games, swimming pool, garden, library and many more.
This is a pre launch has accommodation with 2, 3 and 4 BHK houses with Penthouse are in the private decks, Well-appointed Italian Kitchen and well interior designed. The apartment sizes from 300 Sqft to 2000 Sqft.
The project has offered a very reasonable price at Rs.4995 to 5200/- per Sqft, which suits for all type of families. Floor rise charges Rs. 20 per Sqft in each floor rise. This project has a starting budget for 1 BHK Price is Rs. 30 Lakhs Onwards.
| | | |
| --- | --- | --- |
| : | : | : |
| : | : | : |
| : | : | : |
| : | : | : |
| : | : | : |
| : | | |
Purva Silversands Floor Plan
| Unit Type | Saleable Area | Rate Per Sq Ft | Rate |
| --- | --- | --- | --- |
| 1 BHK | 600 Sq. Feet | Rs 4995/- | 29.97 Lakhs |
| 1 BHK | 625 Sq. Feet | Rs 4995/- | 31.21 Lakhs |
| 1 BHK | 875 Sq. Feet | Rs 4995/- | 43.70 Lakhs |
| 2 BHK | 900 Sq. Feet | Rs 4995/- | 44.95 Lakhs |
| 2 BHK | 1000 Sq. Feet | Rs 4995/- | 49.95 Lakhs |
| 2 BHK | 1050 Sq. Feet | Rs 4995/- | 52.44 Lakhs |
| 3 BHK | 1300 Sq. Feet | Rs 4995/- | 64.93 Lakhs |
| 3 BHK | 1600 Sq. Feet | Rs 4995/- | 79.92 Lakhs |
| 4 BHK | 2000 Sq. Feet | Rs 4995/- | 99.90 Lakhs |